Mystic Unified Video Services Platforms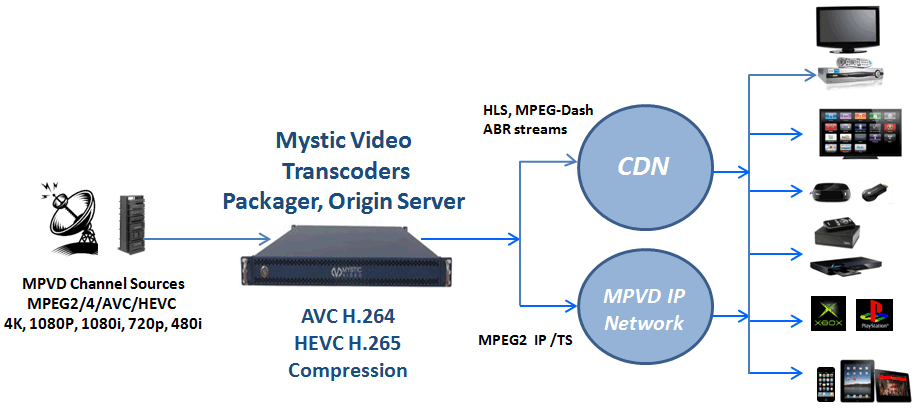 Mystic Video AVC H.264 Transcoder
Mystic Video's AVC Platform provide the highest video quality compression available, while performing all transcoding, packaging, origin and streaming functions in a single box. All this at market-leading prices enabling the fastest ROI on business cases for Multi Program Video Distributers (MPVDs) and OTT (over-the-top) cloud operators.
blankline
The AVC Platform is capable of transcoding up to 40 unique HD, or 80 ABR, SD, PIP channels as well as performing all packaging, video encryption and origin functions needed for streaming video. This flexible architecture offers MPEG-2 and H.264/AVC ASIC based transcoding of Any-to-Any or Any-to-Many real-time streams. Using Intel based servers with state-of-the-art ASIC compression to achieve very low bit rates and exceptional picture quality; it is the ultimate solution for MPVDs and Cloud Video operators.
Mystic Video HEVC H.265 Transcoder
Mystic's HEVC H.265 Video Transcoder and Streaming Video Origin Server architecture provides MPVD's the asset protection they require with support for all current and future video processing needs in one single solution.
blankline
MPVD and OTT providers can use the platform features to rate shape, further compress video feeds, create additional output resolution sizes and prepare video into packages of Adaptive Bit Rate (ABR) streams for delivery to its subscribers.
blankline
The Mystic HEVC H.265 Transcoder supports transcoding any input program feed (UHD, HD, SD) encoded in MPEG2, MPEG4 or HEVC H.265, into single and/or multiple HEVC H.265 compressed ABR output resolutions.
blankline
Mystic's HEVC H.265 Transcoders provide support for visual quality enhancements like High Dynamic Range (HDR) and Wide Color Gamut (WCG). Furthermore, they also support High Frame Rates of 60 frames per second, which has benefits especially in high motion content, such as sports.
blankline
Download Data Sheets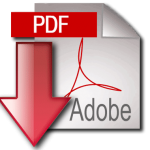 Mystic Video HEVC H.265 & AVC H.254 Transcoder for MPVDs Data Sheet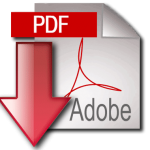 Mystic Video AVC H.264 Transcoder Data Sheet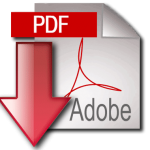 Mystic Video 4K & HD Distribution Transcoder for Programmers
Download White Papers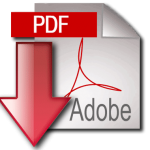 Why use HEVC vs AVC?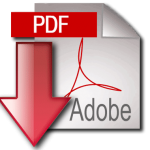 Executive Overview: Next Generation HEVC H.265 Linear Transcoding Architecture Solution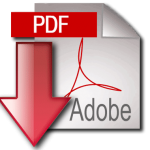 White Paper: MPVDs Building a Live Video Streaming Service