Press Release
MYSTIC VIDEO'S IPTV TRANSCODER PLATFORM RECEIVES
CERTIFICATION FOR ERICSSON MEDIAROOM INFRASTRUCTURE
Industry-leading HD density at the lowest price per channel and stream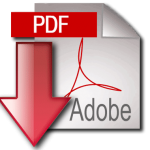 Download Press Release
Mystic Video News and Milestones
May 22, 2017 – S&T Telecom deploys Mystic Unified All In One transcoding and streaming video platform for their new Live TV Streaming service offering. Mystic M-1520 is being used for transcoding of video profiles, packaging in MPEG-DASH, encrypting video with Playread CENC and Origin streaming video service to Roku devices. Mystic's all in one streaming video server solution has been proven to provide the highest video quality and be the most cost effective deployment solution being choose today by Multi Program Video Distributors​ (MPVDs).
May 19, 2017 – Mystic Video announces support for 4K/HDR HEVC H.265 trans-rating and HEVC transcoding for HD and SD channels, supporting Mediaroom, IPTV middlewares, Mediafirst and other streaming adaptive bit rate (ABR) applications.
May 1, 2017 – Mystic Video deploys adaptive bit rate (ABR) HD transcoding solution for ZitoMedia for streaming to Android STB's planned for 18 state deployment.
January 30, 2017 – Mystic Video deploys full IPTV headend with TV2 for OzarksGo, LLC, a telecommunications subsidiary of Ozarks Electric Cooperative.
August 19, 2016 – Mystic Video and TV2 formalize their reseller agreement and TV2 places first order for Mystic's Unified Transcoding Platform for their Mediaroom customer.
February 17, 2016 – Mystic Video releases increased ABR transcoded output capacity in its M-15×0 Unified Service Video Platform for up to twice the capacity of previous levels, providing customers a much faster ROI.
January 26, 2016 – Mystic Video along with TSS selected by South Dakota Service Provider for a new full IPTV Head End deployment.
January 25, 2016 – Mystic Video's M-1520 platform was selected by a Nebraska Service Provider to upgrade and replace their complete IPTV Head End.
October 14, 2015 – Large Cable Operator in Bulgaria deploys Mystic's M-1520 ABR Transcoding platform providing Live Multi Screen OTT video HD and SD service to all their customers.
October 13, 2015 – After successful trial received order from IPTV MPVD Operator to deploy ABR Streaming Video with Mystic's "All In One" M-1520 streaming platform for both Live and VOD content to clients' Roku devices.
October 8, 2015 – After successful trial received order from Sporting News company for Mystic's ABR Video Transcoding solution to provide 120 channels of HD sports programming in a campus enterprise solution using DirecTV video feeds.
August 20 , 2015 – Received order from State Wide MPVD IPTV operator to replace their existing HD video transcoding equipment for 120 HD channels with Mystic's M-1520 Unified Video Services platform.
April 13, 2015 – At NAB 2015 show in Las Vega, NV, Mystic Video demonstrated HEVC compressed 1080 interlaced video for large screen TV display at 2.5 mbps.
December 1, 2014 – Deployed Live ABR Streaming solution with Mystic's "All In One" M-1520 streaming video solution at Three MPVD IPTV Operators for streaming live video channels to their clients' Roku devices.
September 12, 2014 – At IBC2014 in Amsterdam, Mystic Video announces Mediaroom certification for the M-15×0 IPTV Multi Screen transcoding and streaming platform.
September 2, 2014 – First three orders received from Dascom for Telco customer deployments to use NeoNova broadband TV streaming application to Roku stbs.
July 30, 2014 – Mystic Video receives Mediaroom certification for its new M-15×0 transcoding platform.
July 1, 2014 – Mystic Video records over 100 units shipped of its 2nd generation M-15xx transcoder product solution.
April 22, 2014 – Large order received from major US IPTV customer for Mediaroom deployment.
December 1, 2013 – Mystic starts shipments of its new M-15×0 platform which includes dual power and internal Origin Server feature options.
October 21-24, 2013 – Presentation at SCTE Cable-Tech Expo, Atlanta, GA
September 13, 2013 – IBC 2013, Amsterdam. Launch of the M-1500 and Introduction of M-5000
September 9, 2013 – Incospec Communications signs on to be a reseller of Mystic Video solutions to its Canadian and Carribean customers
October 31, 2012 – Presentation at Streaming Media West, Los Angeles, California
October 24, 2012 – Presentation at TelcoTV in Las Vegas, Nevada
October 1, 2012 – Deployment with major US IPTV customer
September 9, 2012 – IBC2012, Amsterdam. First public demonstration of Mystic 1 platform
August 1, 2012 – Production started, units available
June 1, 2012 – Design complete, manufacturing pilot run
July 13, 2011 – Mystic Video, Inc. is established by its founders and self funded. Development started